Blog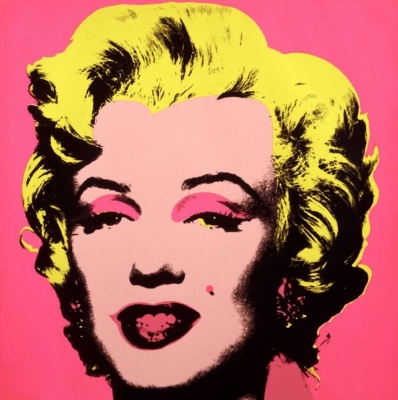 18/11/2021
Prints, comics, posters: Pop Art is liked and appreciated more and more. Unlike a few decades ago and the past centuries when artists mainly depicted landscapes, emperors and saints, Pop Art has revolutionised the way we see and represent art. Commonly used supermarket products, comics and acto...
.. czytaj»
---
18/10/2021
So many paintings that we admire in museums and that we know for their fame hide secrets that few people know. Here are some famous paintings that have a history which is actually different from the one we know or that are full of mysteries: The Mona Lisa may have lost a few teeth According t...
.. czytaj»
---
23/09/2021
Realized during the summer of 1875, Claude Monet's painting entitled "The Stroll", also known as "Woman with a Parasol" is one of the most important masterpieces by the French painter. Preserved at the National Gallery in Washington, this famous canvas, painted by the Impressionist artist, dep...
.. czytaj»
---
24/05/2021
Born in Münchenbuchsee (Switzerland) on 18 December 1879 to a German father and Swiss mother, Paul Klee was an important figure in 20th century art. During his education Paul was also dealt with music and poetry, but painting was his dominant passion. A leading exponent of abstractionism, Paul...
.. czytaj»
---
19/02/2021
Born in Valencia into a family of humble origins on 27th February 1863, Joaquìn Sorolla is a Spanish painter. Painting is like breathing for him; he lost his parents before the age of two, but he always carried on his passion for drawing and painting, thanks also to his adoptive aunt and uncle ...
.. czytaj»
---
29/01/2021
Born in Honfleur on 12 July 1824, Eugène Boudin (born Eugène Louis Boudin) was a French painter. Born into a family of humble origins, in 1835 the artist moved to Le Havre, where he worked as an apprenticein a local print shop. He later opened his own workshop where he sold colours and could de...
.. czytaj»
---
15/01/2021
Music has inspired many world-famous artists and continuesto provide brilliant ideas for artists around the globe. Matisse and Kandinskyare just some of the famous names who have created great works of art inspiredby music, while other artists such as Leonardo, Tintoretto and Giorgione usedmusi...
.. czytaj»
---
18/11/2020
One of the most frequently asked questions from those who admire Vincent Van Gogh's paintings is about the painting style of this extraordinary artist. Some critics call him Impressionist, others post-Impressionist while others say he is an Expressionist, but which category did he really belong...
.. czytaj»
---
02/11/2020
Synaesthesia is the rare ability of an individual to perceive sensory stimuli as impulses capable of stimulating a sense different from the initial one. For example, we speak of synaesthesia when we can perceive the smell of words, the sound of colours, the colours of sounds, the taste of shape...
.. czytaj»
---